Just a batch of misc. news today.
1. First, and probably the coolest of all, Jeffman is asking for help testing his MOTHER 3 Sprite Editor. It's very cool, so help him test it here!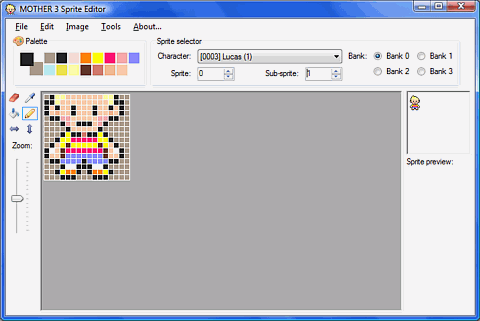 2. I still get e-mails and PMs about it. The patch downloads have slowed down of course, though I believe we passed 100,000 local downloads long ago. I don't have an exact # but it doesn't matter too much.
3. Translations into other languages are still progressing well, and teams are starting to finish all the non-main script text. Soon they will taste the terror of the main script!
4. An updated English patch probably won't be out for at least a few months. We've fixed a few bugs and typo/bug reports have mostly stopped, so it's looking like it's time to get working on them.
5. There are currently no concrete plans to translate the MOTHER 2 part of MOTHER 1+2 (that's Jeffman's territory), but I did start messing with the MOTHER 1 part of it a few weeks ago. It's been much, much easier to hack than the third game, whew. Most of the hacking is done, and now I'm retranslating the Japanese script from scratch. You can read all the details and see pics and videos here. This blog is for MOTHER 3, so any MOTHER 1+2 updates will be over at my personal one.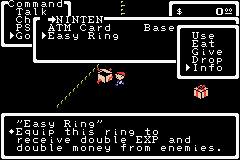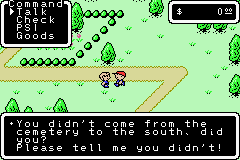 That's all for now!